Whenever recycling topic comes up, many wonder why should I bother? Can't they do it? Why must I get involved? When considering the benefits of recycling waste in London, it is important to consider the whether you can reduce, reuse and recycle where possible. Before you reject the idea with the excuse of living a busy life full of tight schedules, garbage disposal should be one of the main projects on the top of your list since it affects the health and environment of where you live and work.
Each person's wellness depends on how they dispose of their garbage.  Will it end up haunting us in the near future in the form of diseases, pungent smells or mounds of garbage that we have to swim through in order to get to the other side? Let us see and adopt the benefits of recycling waste as second nature to Londoners.
Isn't there a company that does that? There are and they need your help and the following are the reasons why you should take it up.
It helps you to get organized
As you sort out the things you want to throw out, you have to make a conscious decision that you want to get rid of it and the manner in which you will do so. It therefore requires you to become organized in your planning and disposal of your waste. You do not want to keep sorting out your garbage each time you try and dispose of it!
A time for reflection
It is a great time to see what you waste your money on. By sorting out your garbage you will notice quite a few things you did not know about yourself. If for example, you find out that you keep throwing away the same things in the garbage bin time and time again, then it is high time for you to change your purchasing habits.
Form partnerships
You will soon realize that you are forming a partnership between yourself and the environment, the garbage disposal guys and most likely the landlord because you will start to notice whether the garbage disposal system is working, the stench that you could not stand and did not know where it originated from and now it is no longer there because you helped sort it out. You might even make new friends!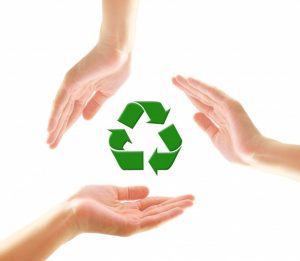 Assess and re-assess habits
Ever considered that maybe you are consuming one product too much? A good way to assess your habits is by looking through your garbage and identifying what is frequently disposed off every week!
Clean and green environment
Through this exercise, you will become conscious of the environment and participate in ensuring that garbage is disposed of timely and properly. It is quite true that a habit one acquired is exercised everywhere.
Reducing toxic harmful substances
When garbage is disposed of timely, it reduces the chances of toxic harmful substances from building up and affecting the individual. This will prevent you from falling sick.
Reducing energy waste
Did you know that if you do not dispose of your garbage on time, the recycling plant will spend more energy on recycling than would otherwise be used elsewhere if you disposed your garbage on time? You would save on your bills by being timely in garbage disposal.
Awareness of the bigger picture
Once you have take the responsibility to ensure that your exercise of recycling is working well, then the next project is to ensure that the company that clears out the garbage and recycles is efficient and effective.
Still thinking, well it is indeed time you started getting involved in the most important activity of your life!